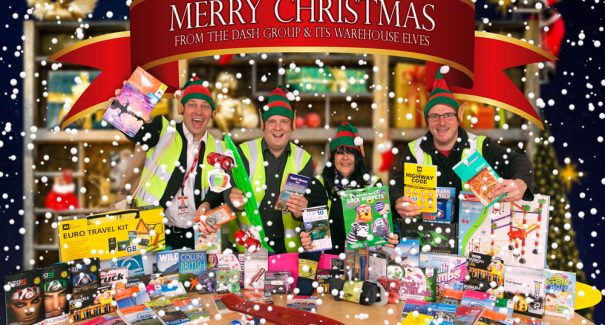 This year our card focusses on our e-commerce and wholesale division DWN Ltd, which sells hundreds of items every day to both consumers and businesses.
The card was designed by Jordan Weeks, our in-house Graphic Designer.  It showcases a few of the products that are on sale by the various businesses under the DWN umbrella – everything from maps, travel guides, outdoor accessories to skateboards, scooters, toys and games.
Also featured are some of the warehouse elves that work hard to ensure all the orders are fulfilled daily. There are many more elves but they were just too shy for the photo shoot. And of course, they are all very busy (and especially so at this time of year).
And what better opportunity for us to wish all our stakeholders a very Merry Christmas and a Prosperous New Year!