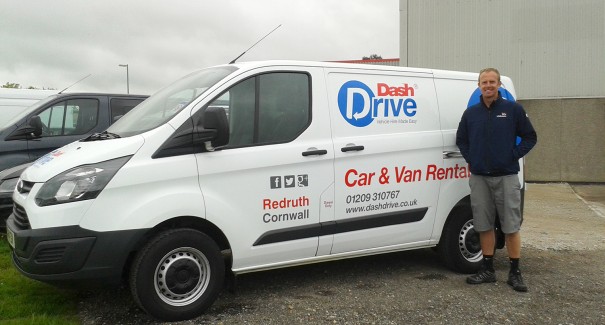 We're so proud to be again sponsoring the RNLI Castle-to-Castle Swim which takes place tomorrow. Our van will be doing great service as a pivotal member of the event logistics team over the next few days.
The mile swim takes place tomorrow and this year will be a reverse of the normal route, therefore starting from St.Mawes Castle and finishing at Pendennis Castle (well, that is, unless the weather gods conspire to throw a spanner in the works as they did last year!). Can they manage to beat last year's astounding total of £25k?
The pic shows the RNLI's Community Fundraising Manager Guy Botterill when he came to collect the van earlier.
More info about the event here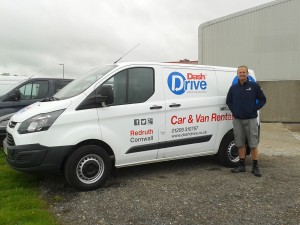 .